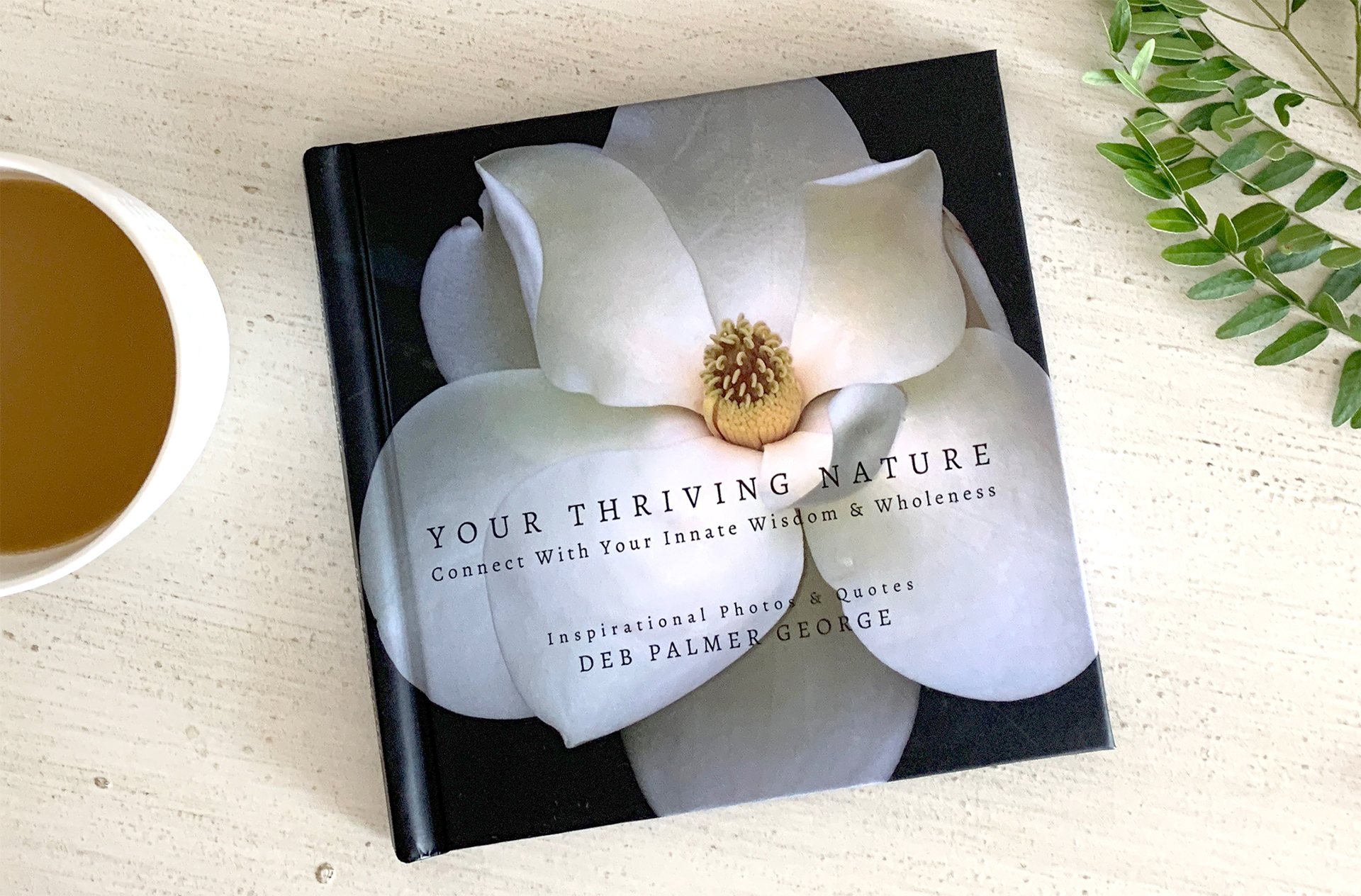 Connect with Your Innate Wisdom and Wholeness
Your Thriving Nature is a book that will help, support, maybe guide you to your true nature, a state of thriving that comes from connection, compassion, curiosity, and choice practiced in simple and authentic ways.
I am a wholehearted fan of my fellow humans. In these times, I was moved to write a book that reminded people of the wisdom and wholeness within them - that there is the possibility of thriving beyond circumstances. Sometimes though we need reminders of the wellspring within, especially when there is chaos or challenge outside of us.
For years I've been taking photographs of the natural beauty and wisdom around us as a reminder of the natural beauty and wisdom within us. The quotes in this book have been part of teachings and talks I've given over the last 25 years—most have emerged from lived experiences or in reflection on figural experiences throughout my life.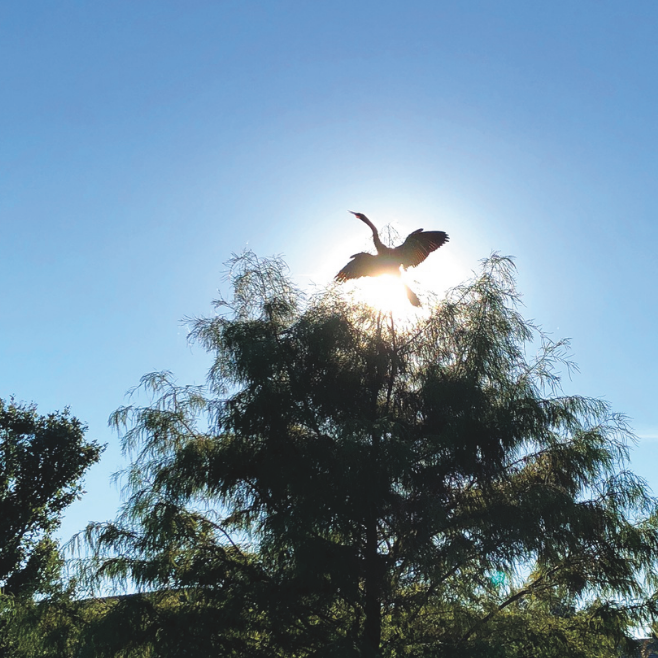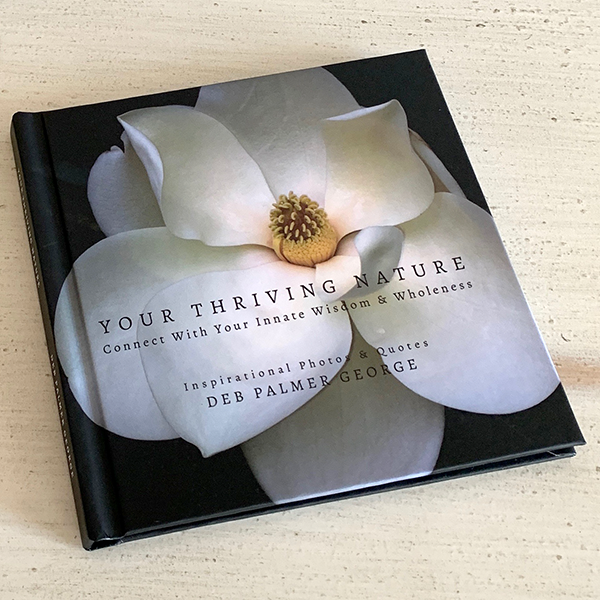 Because we human beings are universal and unique, I wanted to share these words and photographs as a way to honor the presence of wisdom and wholeness within all of us and to appreciate the unique ways each of us manifest our wisdom and wholeness in the world.
For so many of us, books are sources of respite or rejuvenation, inspiration, or instruction. My hope is this book is something of each of these, for individual readers and for groups, for anyone who seek to pathways to thriving beyond circumstances in all dimensions of their unique and miraculous being.
May this book help you engage authentically within and around you, reinforce wisdom you already have, or celebrate what you already do to appreciate your thriving nature.
"Truly changed my life, Deb is amazingly insightful."
– Janet Miller, CEO/Market Leader & Partner, Colliers International
​"Dream come true! Deb's recommendations are empowering."
– John McLean, Senior Minister Unity of Nashville
Virtual Book Launch [REPLAY]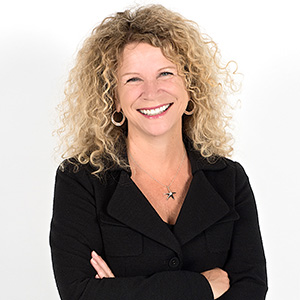 Deb Palmer George is a speaker, writer, and coach whose mission is to guide people discover whole life thriving. She is a wholehearted fan of her fellow humans and their capacity to thrive when they live with unconditional positive regard for their own humanity and the humanity of others. Deb has experienced the power of taking life-affirming approaches in even the most difficult circumstances in her own life and has dedicated her life to sharing these approaches with the world.
After you buy the book, download these special bonus materials.